Essentially it's own little Island, Tasmania is Australia's (not so hidden) gem. Quaint, quiet and perfectly picturesque, it's major city, Hobart is a mecca for hikers, adventurers and explorers-alike.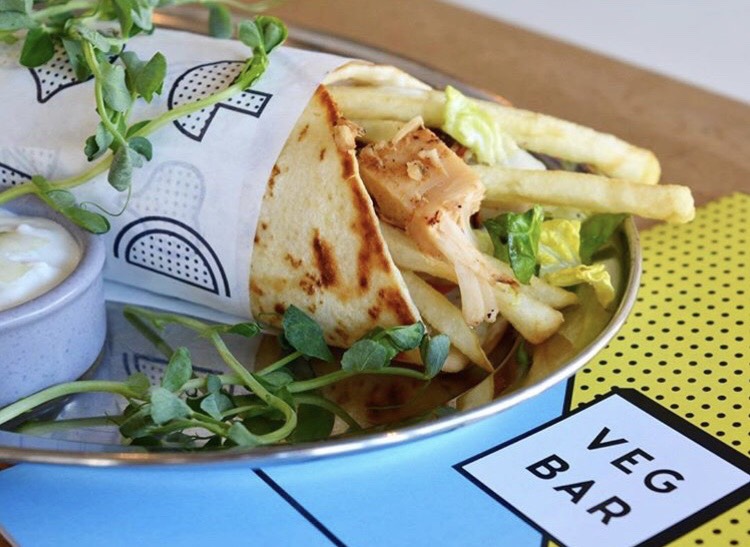 Turns out you CAN make friends with salad… Photo from @vegbarhobart Instagram.
Well worth the trip to Hobart alone, Veg Bar's goal is a simple one; to bring healthy, plant-based food to the community. Vegans, vegetarians and health enthusiasts rejoice; this is the spot for you. While it can be difficult to find vegan options in a city so small, Veg Bar is the perfect solution, offering meat and dairy-free alternatives that are inventive, delicious, and affordable. Notable customer favourites include the 'Southern burger', a crispy fried cauliflower Pattie served on a matcha bun with garlic aioli and agave mustard, and the Nachos, with yellow and blue corn chips, avocado crème and corn salsa. Pair these with a 'Quinoa cosmo' (made with fair quinoa vodka. Yep, that's a thing), and indulge in a guilt-free night out on the town.
Local Pizza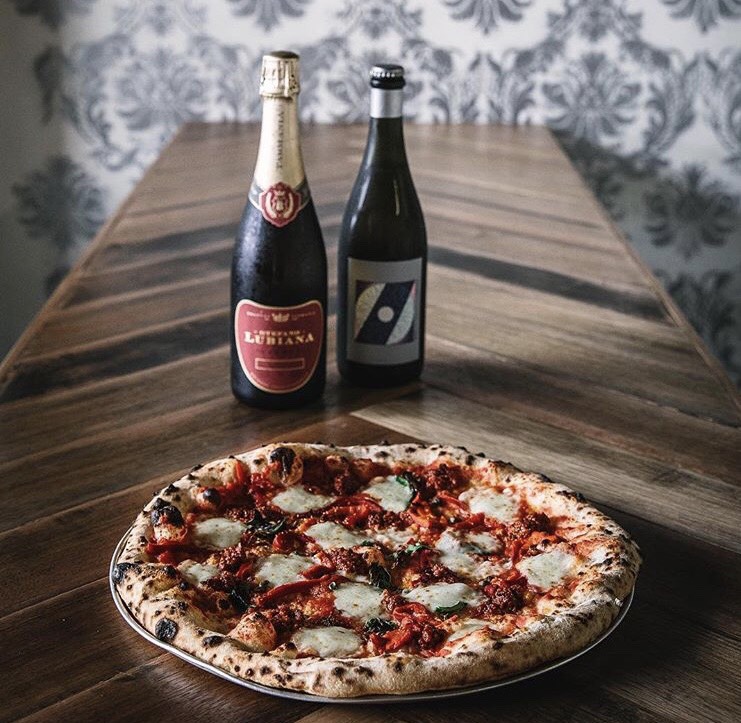 You stole a pizza my heart! Photo from @localpizza Instagram.
A five-minute drive from Mona, Local Pizza is (or should be) on your list of Hobart's go-to's. With a heavy focus on 'dat base', Local Pizza promises high-quality, hand-stretched, crispy pizza bases to give that 'signature flavoursome chew'. With a relaxed dining vibe, complete with communal tables, an outdoor seating area, and an extensive beer and Tasmanian wine menu, Local Pizza is perfect for locals and tourists alike.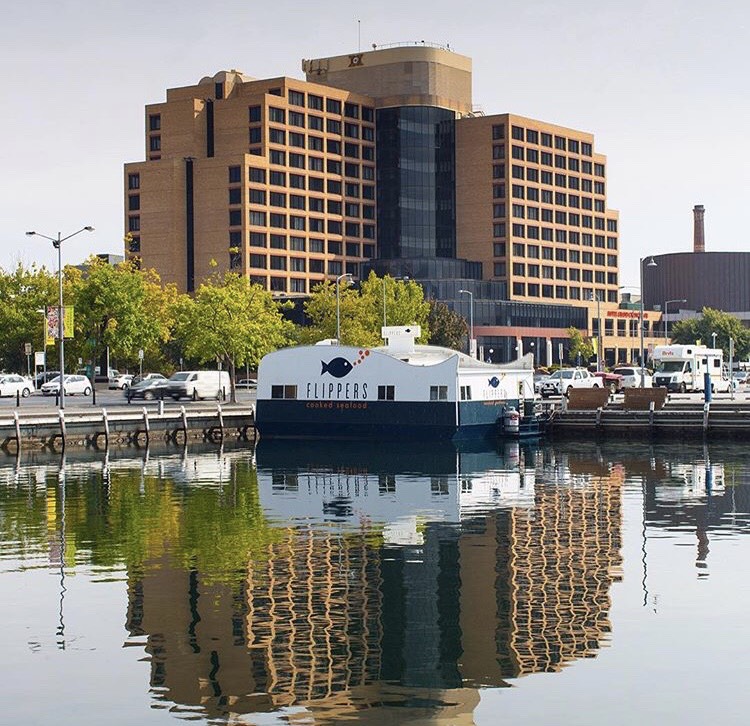 I'm on that seafood diet. I see food and I eat it. Photo from @flipperscookedseafood Instagram.
Seafood on the waterfront is hardly ground-breaking, but Flippers Cooked Seafood completely revolutionizes the game. While the menu is small and dining options strictly limited (largely to eating along the beautiful waterfront), this seafood eatery provides hands-down, Hobart's best, and most popular, fish and chips. And with friendly service, freshly cooked (delicious) meals and the waterfront views, it's not hard to see why.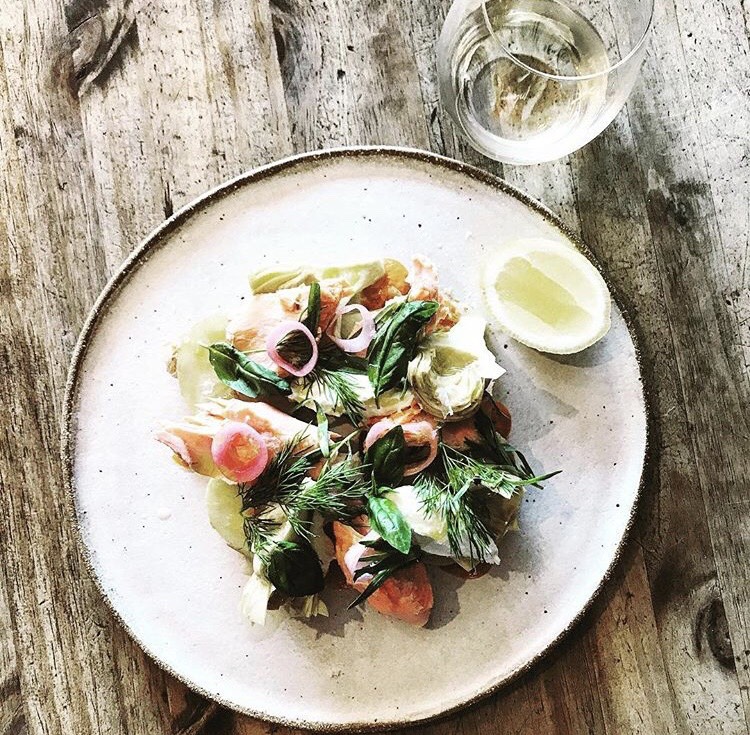 Photo from @pigeonholecafewesthobart Instagram.
Described as providing a 'paddock to plate' experience, what sets Pigeon Hole apart is their choice of ingredients; the café relies heavily on fresh produce from Weston Farm, promoting sustainable farming. The menu, as a result, is constantly updated, reliant on food production and general farming activities, meaning Pigeon Hole is the type of café you could visit all year round and never get bored. A meal out a cute café that promotes ethical farming? Hell yeah!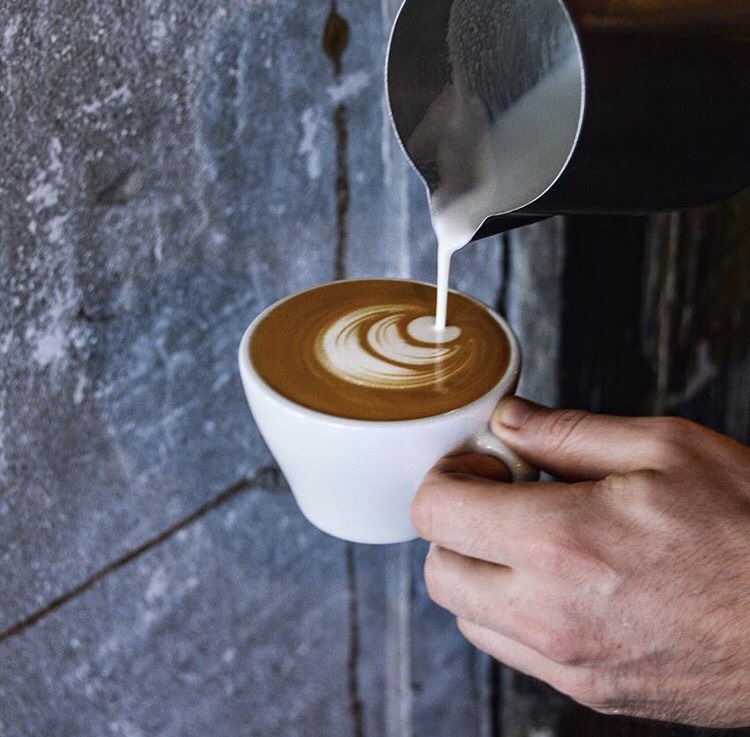 Photo from @pilgrimcoffee Instagram.
If Pilgrim Coffee could be described in two words, it would most likely be 'trendy' and 'cute'. In a space that would not look out of place on a carefully-curated, popular Instagram feed, Pilgrim Coffee is a Hobart hot-spot for a reason. Cosy, dimly lit and with a décor reminiscent of a Brooklyn warehouse, Pilgrim Coffee is the perfect place to retreat for a few hours and leave the rest of the world behind. It also helps that the coffee is some of the city's best. Enjoy a relaxing meal and coffee (and the perfect Instagram snap) in this industrial chic café.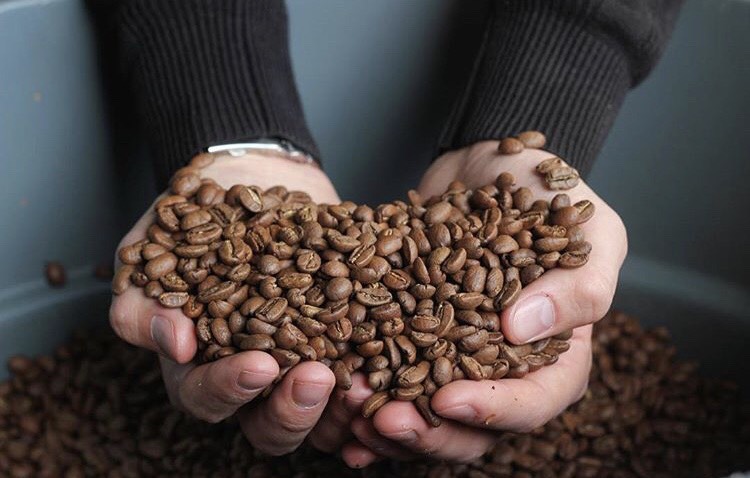 Photo from @villinocoffee Instagram.
Specialising in specialty coffee, Villino Coffee truly has something for everyone. From pour overs to single origins, this small yet upscale café has carved a niche for itself since its opening in 2007. Whoever said that happiness can't be found at the bottom of a cup obviously hadn't tried this coffee!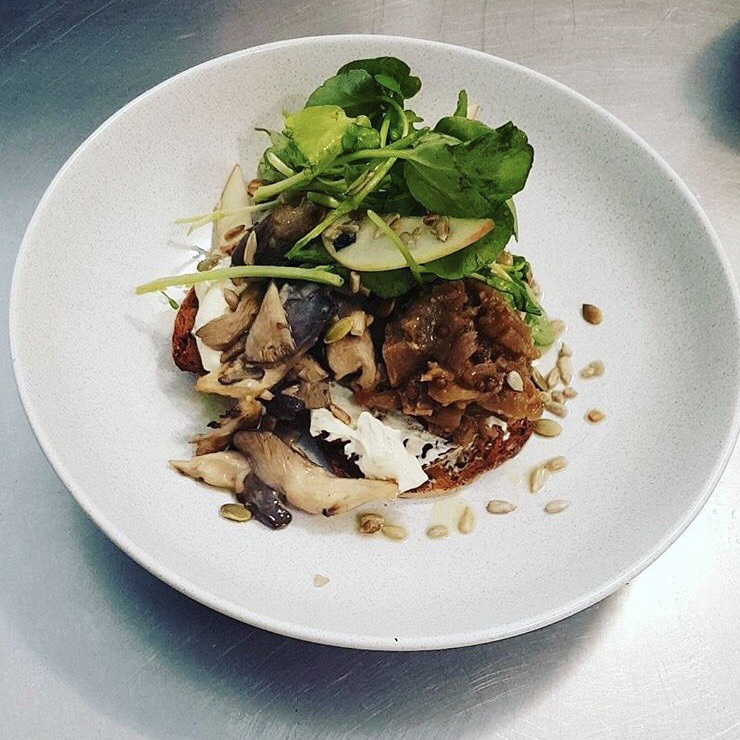 Photo from @straightupcoffeeandfood Instagram.
Boasting an 100% gluten free and vegetarian menu, Straight Up Coffee and Food is anything but boring. From the moment you walk into the charming café housed in Hobart's CBD, you immediately feel at home. The interior is simple yet warm, decorated with minimal yet beautiful wallpaper, adorned with plants and boasting an abundance of fresh produce on display. The menu, while not necessarily large, is inventive and fun. Think smashed banana on toast with tea poached pear and soy ricotta or Daikon fritter dumplings with lime yoghurt and pineapple sambal. *Insert drool face emoji*.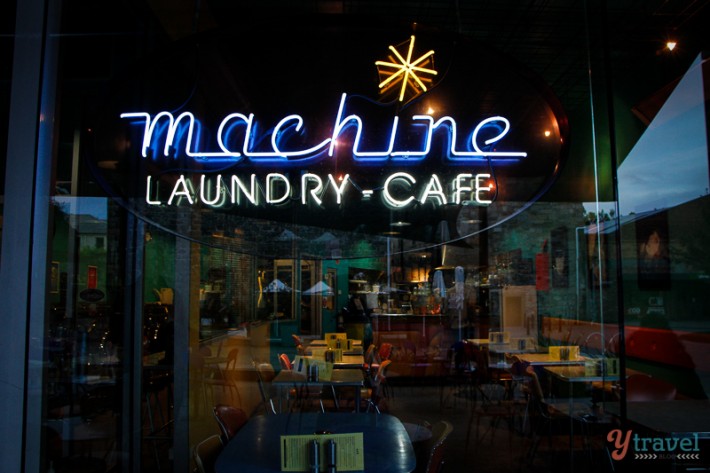 Photo from @ytravel blog.
Retro and chic, Machine Laundry Café is everything you dreamed a café with such a name would be. Set up like a 70's diner/laundromat, Machine Laundry Café is, simply put…cool. The menu itself doesn't stand out but the food is simple, delicious and portions are generous. Step back in time at this funky, old fashioned café.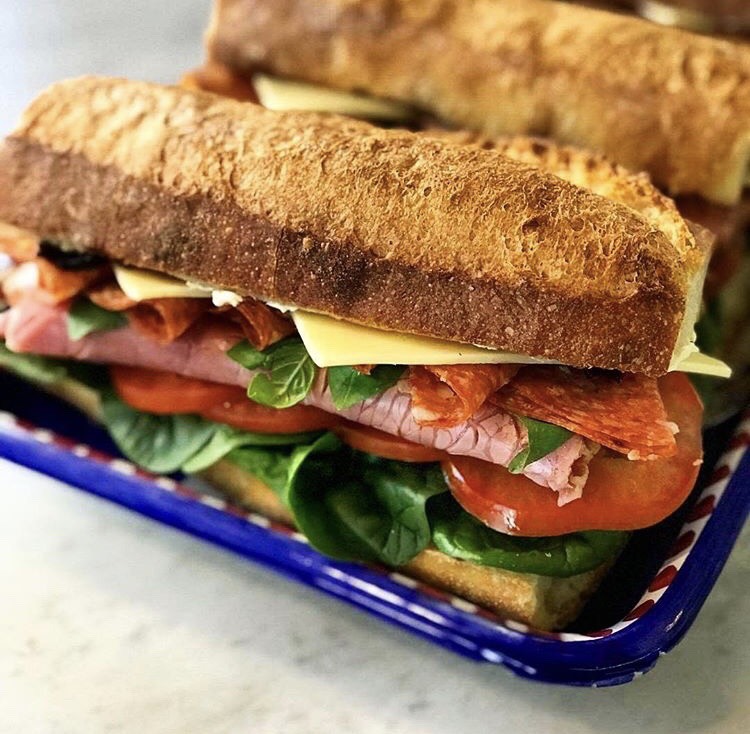 Photo from @lolaespresso Instagram.
Another Hobart favourite proving healthy food can be delicious, Lola Espresso combines paleo and clean-food philosophies to provide customers with a healthy, happy, and lets be honest, tasty, experience daily. Located right on the wharf, dine in or request take-away, and enjoy some of the best (and healthiest) food Hobart has to offer.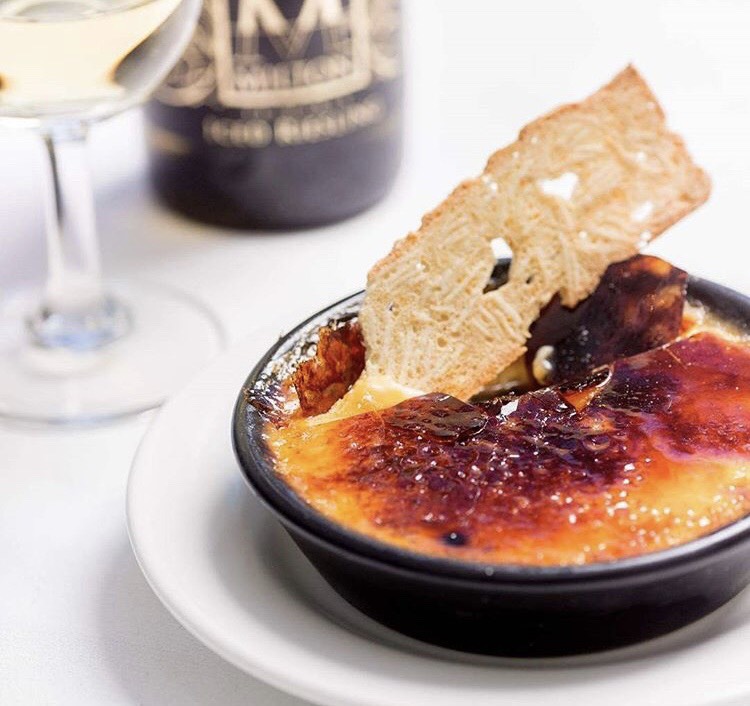 Photo from @restauranttasman Instagram.
Located on Hobart's waterfront, Restaurant Tasman uses local produce to offer some of Tasmania's best, and most famous, seafood. The restaurant is modern and inviting, boasts beautiful views and offers fresh, contemporary meals. High tea is also on offer for anyone looking to indulge, while the dining menu is completed with a list of local beers, ciders and cool climate wines for anyone after the full 'wine 'n' dine' experience.
Words by: Natalee Erceg.